Invite up to 8 guests
to join your talk show
Create a real-time conversation with remote guests sending them a unique invitation link by email or phone number. They will just have to join you with their webcam or their smartphone, wherever they are! (No software installation required.)
Bring your guests in an
immersive live experience
Invite your guests to join your live stream via our unique and customizable connection interface including its own player, a chat group, a chat with the support team but also the possibility to integrate social networks chat.
Let your guests screen share to
comment any type of content
Let your guests take part in the show by giving them the opportunity to share their screen live to present their topic during a webinar or online conference.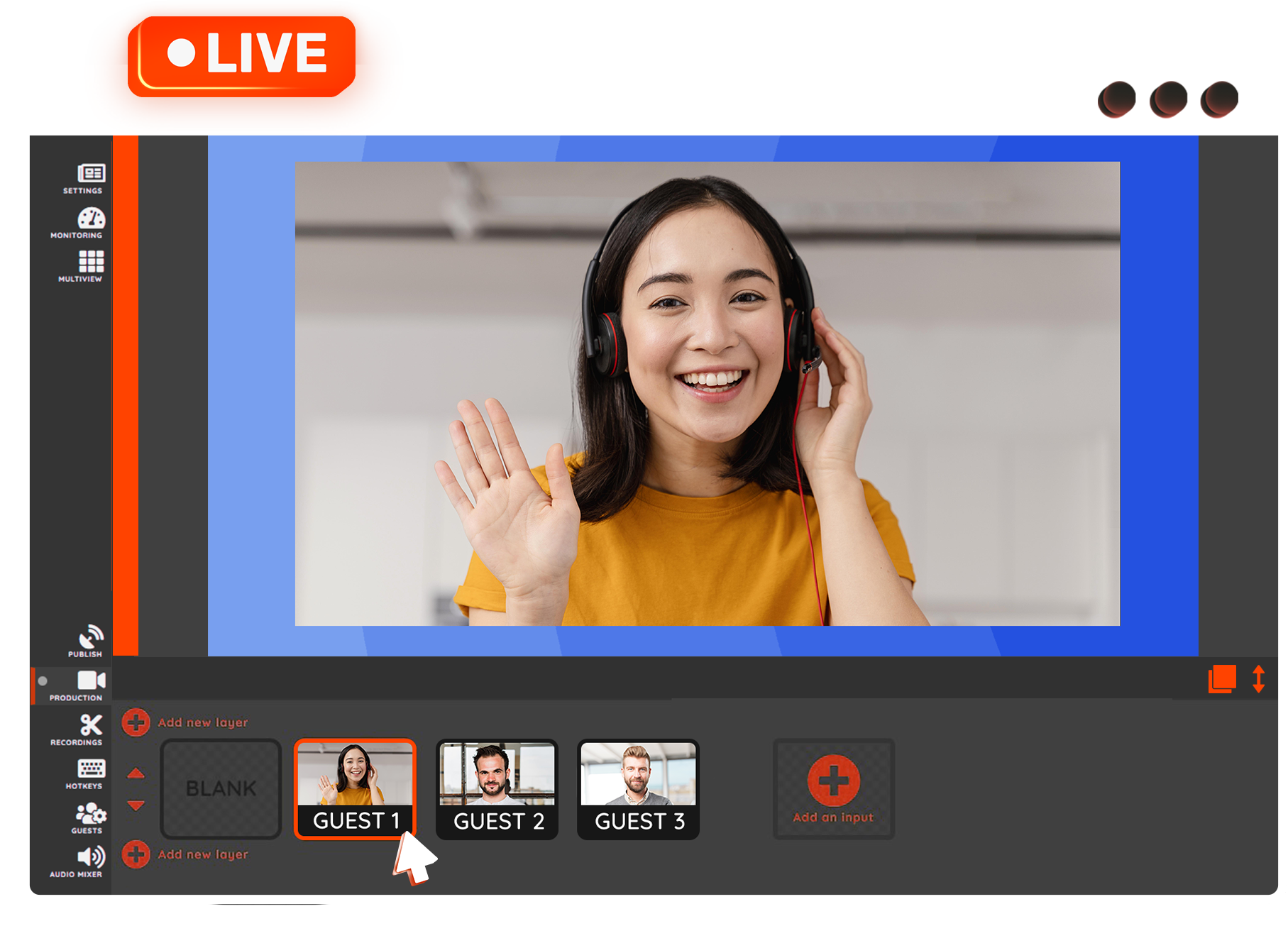 Highlight a guest by focusing on a specific scene
or hiding other cameras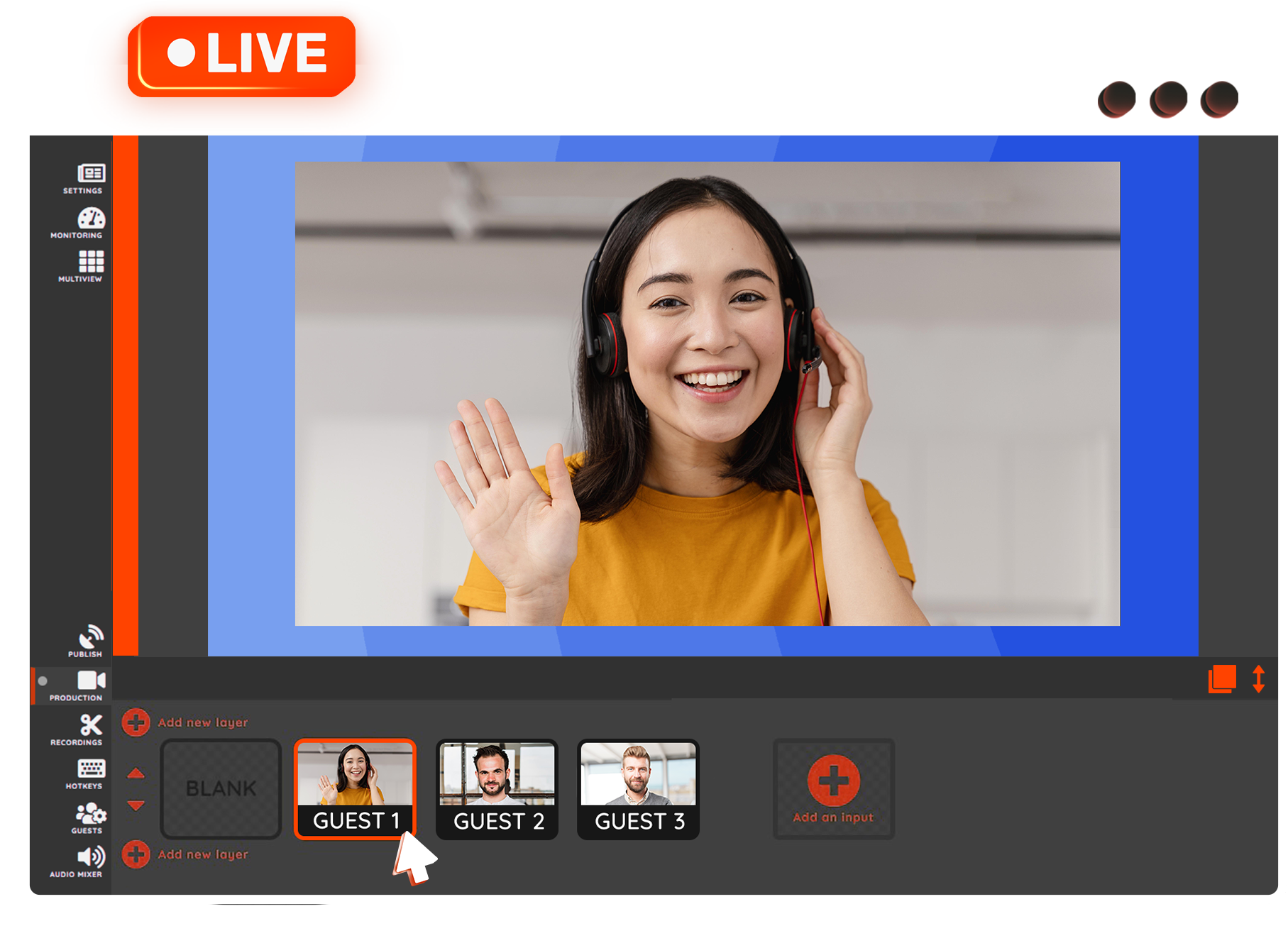 Manage your guests by switching from one guest to another or by putting speakers in the back up to dynamize your live show.
Add multiple players' cameras &
commentators to your live stream
Broadcast your sports competitions, esports or other live formats and invite remote guests from all over the world to comment on your live stream with or without a camera. You can even localize your feed with local commentary for multi-languages workflow.
Produce your
own podcast session
with a special guest
You can create your own podcast with special guests by simply grabbing the audio from your live show.