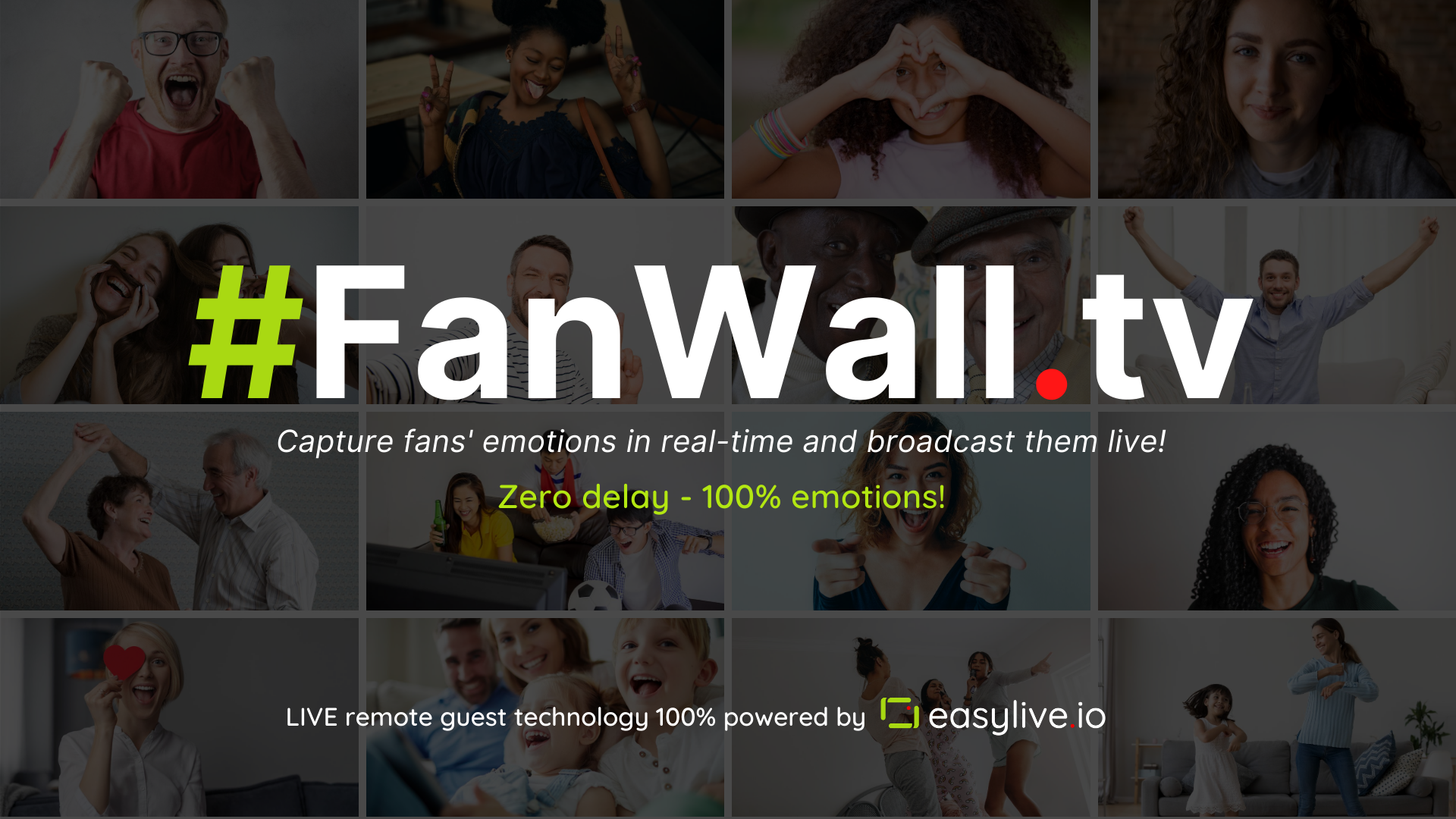 What is #FanWall ?
Get fans involved remotely!
Thanks to a remote guest technology powered by easylive.io, we give a chance to your fans community to appear on a live 'FanWall'! This FanWall is streamed on giant screens inside stadiums during match days as well as on TV!
The best way to capture and broadcast fan's reactions in real-time (0 delay).
Of course, it's not only about sport -- it works for concerts & trade fairs too!
How it works?
100% Professional live streaming service
FanWall.tv by easylive.io... at the service of your Fans!
Join the broadcast revolution!
- NEW POST -
Learn more - easylive.io blog