Add your technical director audio input
In the easylive.io Production Studio (1), add an input (2).
In the "Live source" tab (3), and select "Capture audio device" (4).
Add your remote guest input
Add a new layer (5).
Add a new input (6).
Again, in the Live source tab, add a "Remote capture" live source (7).
Share the provided link to your remote guest.
Enable your remote guest input by clicking on it (8).
To enable the audio/video feedback, Start the test phase (9).
Start the Technical director audio feedback
Click on the Technical Director (TD) green pen (10).
Select the desired microphone and click on "Start & Join" (11).
Set up the remote guest
Open your remote guest settings panel (12 & 13).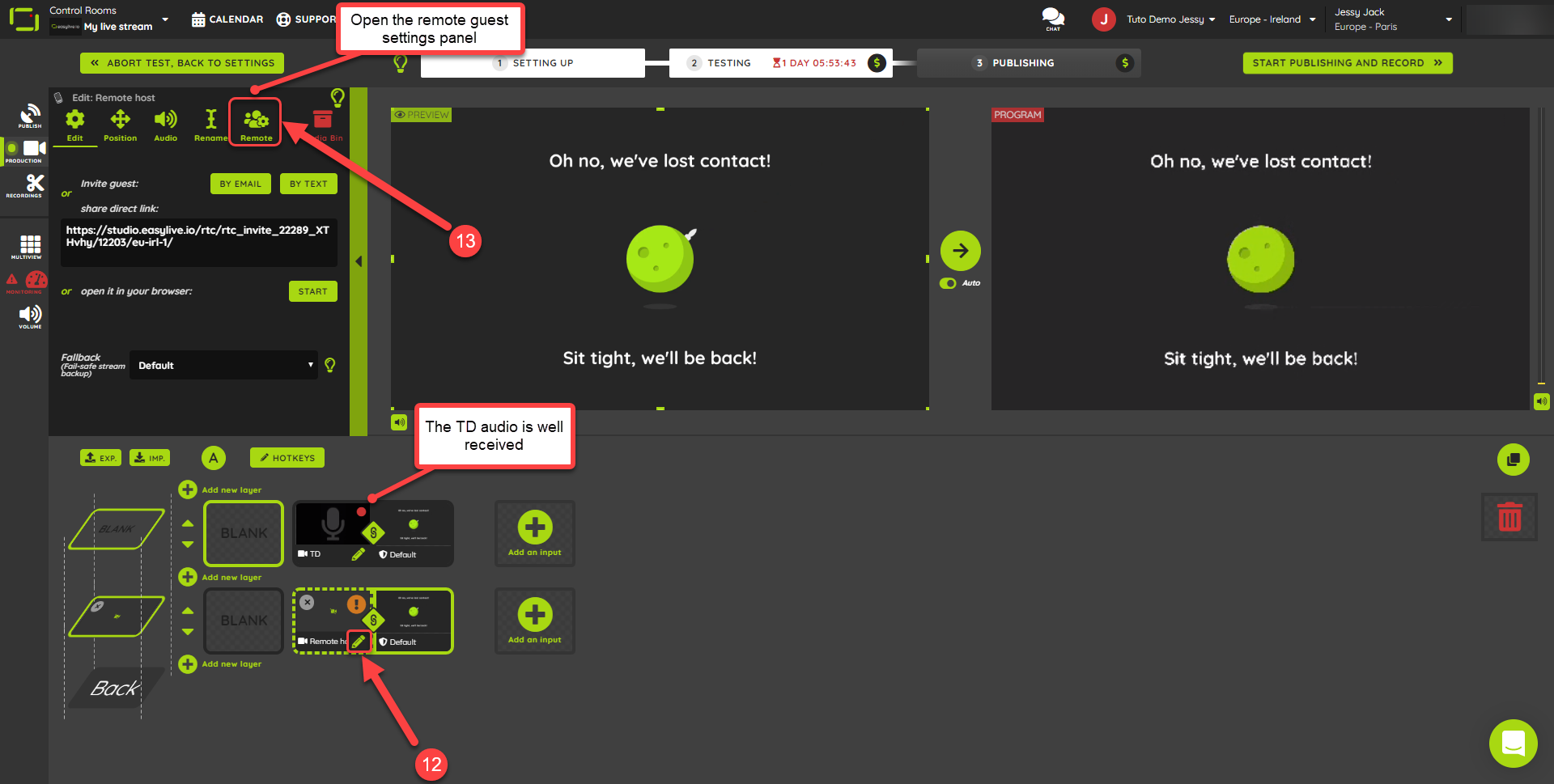 On the remote guest device
Open the link sent by easylive.io.
Select the video/audio device.
Start & Join.
Your remote guest can now hear the TD on his or her device.