In the Production Studio (1).

Start the test phase (2).

Add an input (3).
In the "Live source" tab (4)

Select "Remote capture" (5).
Share the provided link to your remote guest (6).
Enable the Remote capture live source in the control room.

By default, your guest will see his video feedback as well as the return of the program feed as below.
If you want to modify the video/audio feedback of your guest:
Enter the remote guest settings panel (A & B).
Manage the Video/Audio settings from your guest.

Manage his video feedback or change his feedback template.
Save the remote settings.
Remote guest
Open the previously sent link 
PC, Mac, Linux, Android users, please use Google Chrome.
iPhone/Ipad (IOS) users, please only use Safari.
Please note that we recommend the following bandwidths depending on the desired sending quality:
0.5 Mb/s to stream in the minimum required quality.

1.5 Mb/s to stream in 480p SD.

2.5 Mb/s to stream in 720p HD.

4 Mb/s to stream in 1080p HD.
If needed, allow easylive.io to use the devices' microphone/camera.

When ready to stream, simply click on "Start".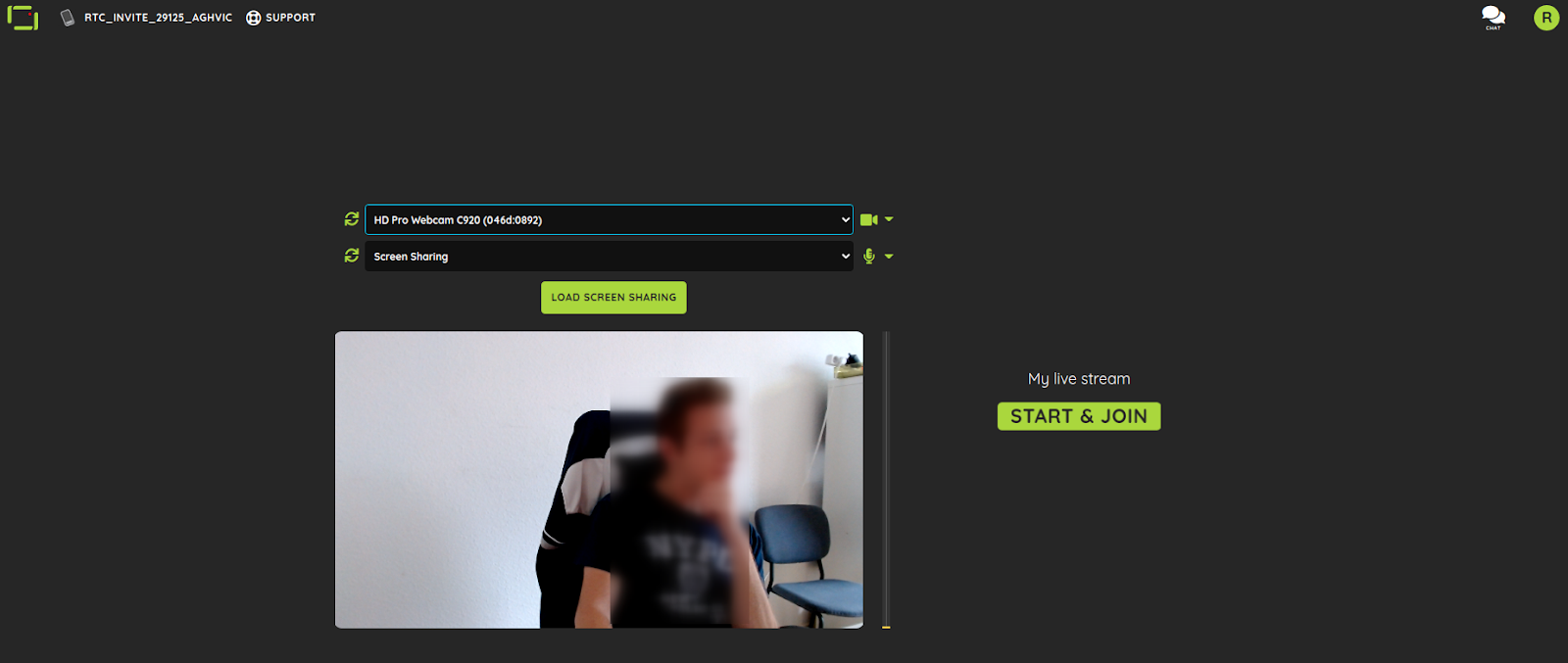 Return to the easylive.io platform to check if the stream is received (if not, check the status of your internet connection, the bandwidth on your device may be too low). 
* If you get a gray screen or a sound problem -> check that you have no Bluetooth speakers or other audio devices that could conflict with the easylive.io system.
Ready to go live? Start publishing & record. Enjoy.
👉 Next steps
👍 Keep exploring
Have more questions?
Click here to head to our Knowledge base search engine.  
Can't find the right answer?
Contact the easylive.io Support team via our Live Chat.