The fallback (Fail-safe stream backup) is an easylive.io system that automatically trigger the associated input (live source, video or image) if the primary live source is disconnected.
N.B:
The input has to be in the same line
Live source can be chained together (fallback)
An input can only be used once within its line
When triggered, the input is overlayed on top of the associated live source
A fallback can be set on any live source type, to set it up you must:
Create a live (1) or join an existing live (2).
 In the production Studio (3).
Add a fallback file on the same layer than your primary live source with "Add an input" button (4).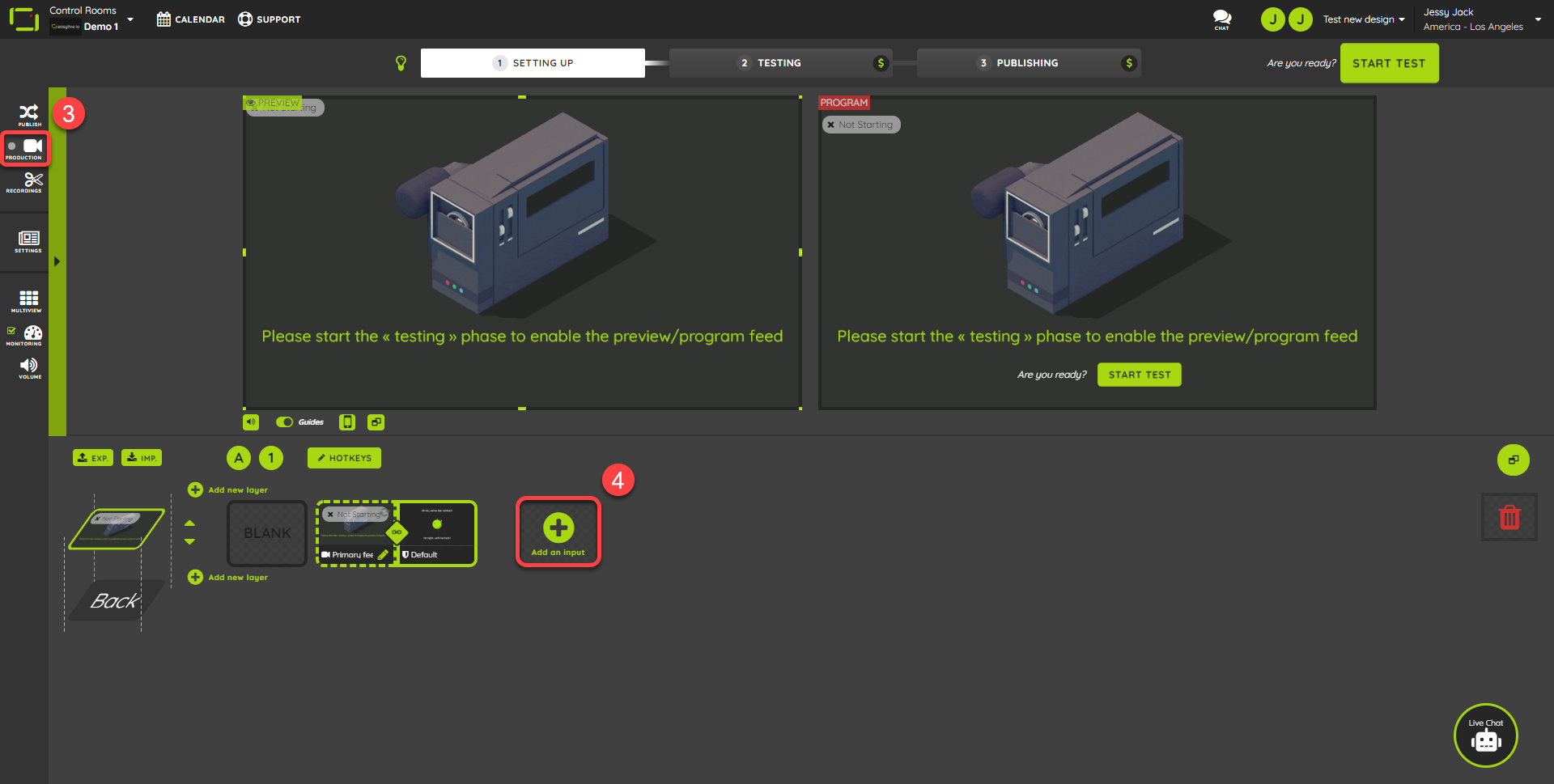 Access to the live source settings (green pen) (5).
Then select in the list the media to display if your live source stream disconnects (there's a default selected picture provided by easylive.io) (6&7).
Your live is now secure! If your source is broken, the fallback will automatically start (8).