Create a live or join a control room (1&2).
Go to the "Production Studio" (3) and "Add an input" (4).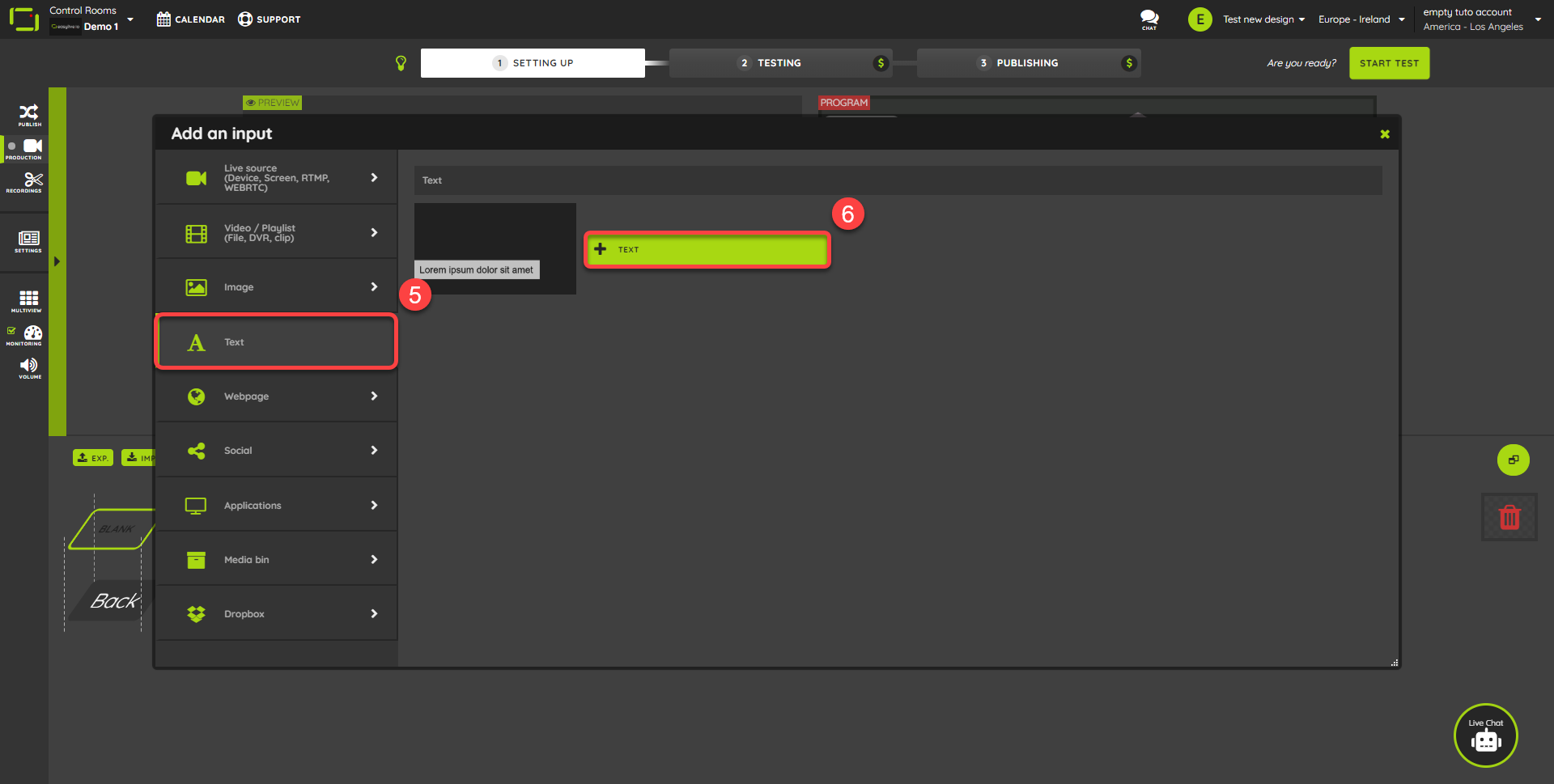 The lower third title has just been added (7).
Double click on the input to enable and/or modify it (8).
Congratulations! You now have the possibility to customize the content of your message banner as well as its graphic layout.
Go further:
Add a text message via the "Content" tab (8).
Add a background image from your computer via the "Background" tab (9&10).
If necessary, go to the "Crop" section (11) and adjust your background image, then save it (12).
If necessary, go to the "Position" section (13) and adjust the margin (14) to fit in your background image.
That's it! Your lower third title is now set up like a pro, you still can add some animations, effects,...
Please note that if you want to add a new text font, it must be in ttf format.
You can also Import/Export your recorded text message by clicking on the button below (A & B).
👉 Next steps
Have more questions?
Click here to head to our Knowledge base search engine.  
Can't find the right answer?
Contact the easylive.io Support team via our Live Chat.