Access the Production Studio of a live (1) and Add an input (2).
Select from the list the type of media you want to import (3&4).
Select the desired file from your local files or an URL and select it in the Production studio with a left-click (5).
Congratulations! Your picture is now available.
You can add some animations, resize it, edit it, apply some Instagram filter,...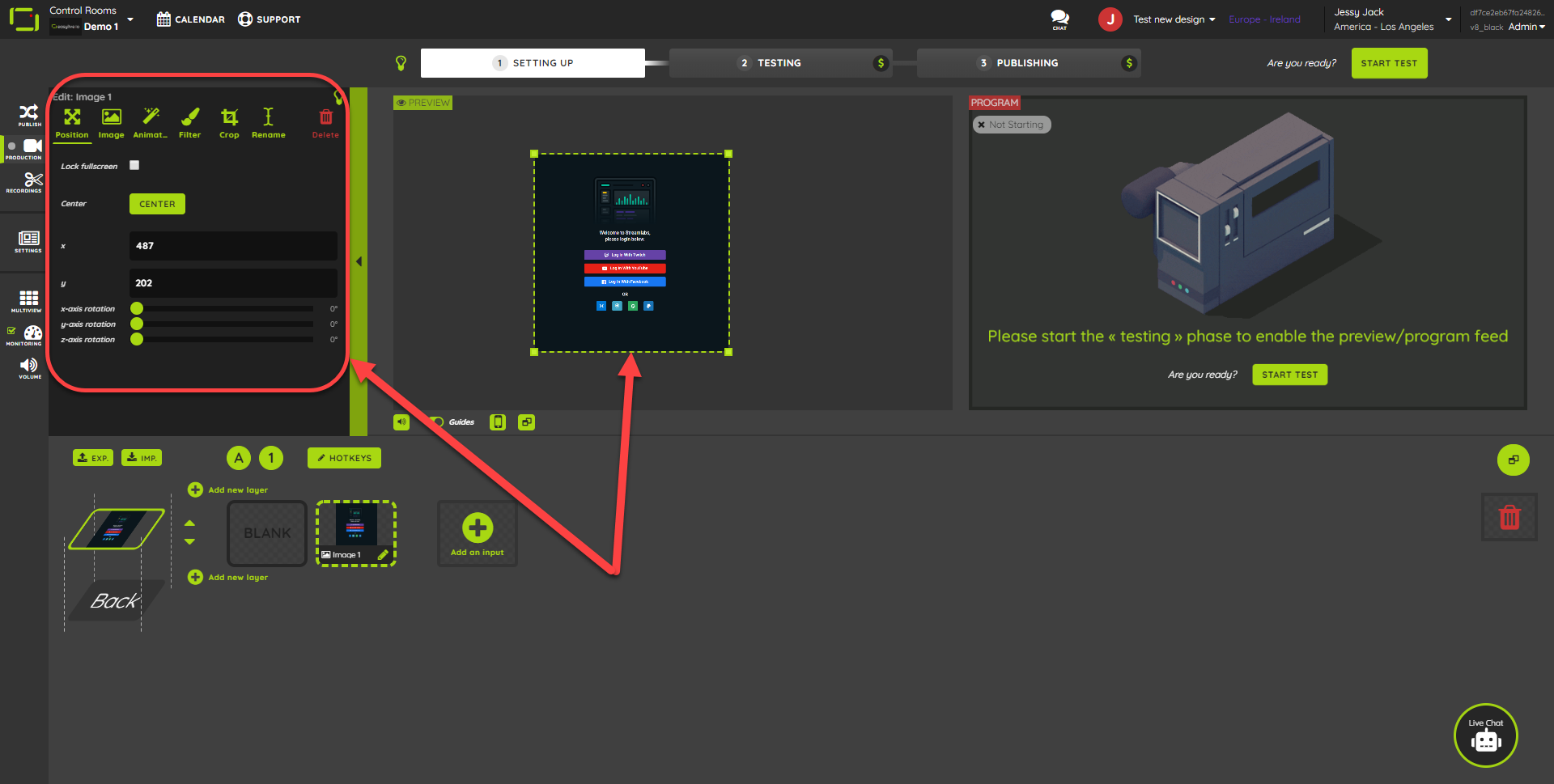 👉 Next steps
Have more questions?
Click here to head to our Knowledge base search engine.  
Can't find the right answer?
Contact the easylive.io Support team via our Live Chat.