The multiview feature allows you to:
View all your inputs at the same time.
Listen to the audio of one feed and/or the program.
To access the multiview feature:
A new window will open, this one will display all your live sources.
You can edit the displayed inputs with the control panel at the right.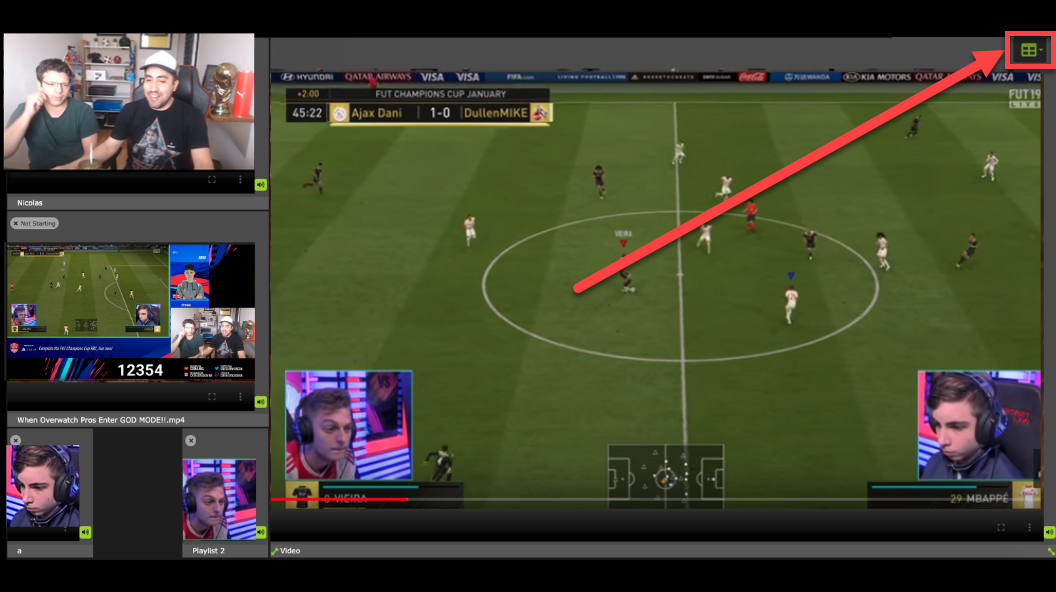 You want to keep an audio input always on? 
? Next steps
? Keep exploring
Have more questions?
Click here to head to our Knowledge base search engine.  
Can't find the right answer?
Contact the easylive.io Support team via our Live Chat.