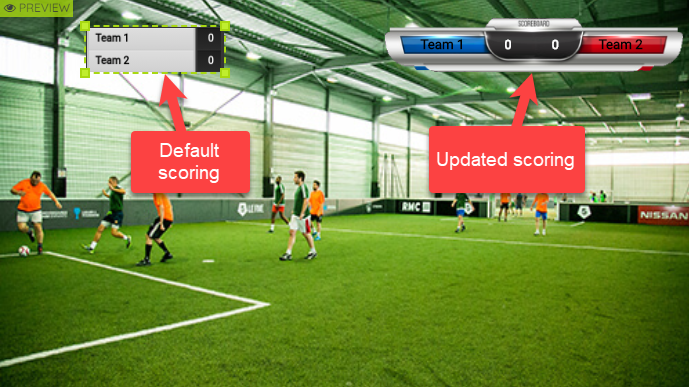 To edit the design of my scoring module, follow this steps:
Add the scoring overlay of your choice via the "Add an input" button (1&2)
Select "Image" (3) and "Upload an image" (4).
Upload your scoring overlay (for example)
Add a "default" scoreboard if not already done (Add an input -> Applications -> Add a scoring).
Go to the parameters of the score module (double click on it)(5).
Go to the "position" section (6) and modify the "layout" line from "Collumn" (default) to "Inline" (7) (depending on the type of scoring you want to add (line or column format)).
Overlay your scoring on the previously added picture (8).
Disable the scoring background (double click on the scoring -> "colors" -> "Background") (9).
Change the font/size/position to fit with the picture
Your scoreboard is now ready for use!