Good to know:
A live can be scheduled on Facebook up to 7 days in advance, if a live has been scheduled more than 7 days in advance on easylive.io, it will be automatically created on Facebook once the 7 days range is reached.
Do not pass the live in Testing or Publishing before the D-day, otherwise, the link of the event may change (if you have shared it with your fans it may be invalid) -> more information about scheduling Facebook events.
Once a live event is scheduled on Facebook please do not disconnect/reconnect your Facebook account from easylive.io, otherwise the Facebook event will be cancelled and the following error message will appear if you attempt to publish on the cancelled live event "This session has been invalidated because the user changed their password or Facebook has changed the session for security reasons."
Create or join a control room (1).
Open the Publish tab (2).
Click on Add or edit publishing points (3).
Under the Facebook panel (4), click on Log in with Facebook (5).
Click continue and allow easylive.io to publish to your Facebook account.
You now have access to the list of pages/groups to which you can publish to.
To stream on a Facebook group, please follow this tutorial.
Otherwise, select the desired page
Please note that if some of your pages do not appear, we invite you to remove easylive.io from your professional Facebook integration and reconnect from the publishing point interface of easylive.io.
Back to your control room, you can see that your page has been added to the list of publishing points (6).
Start the Test phase (7) (you will not go live on Facebook but please note that this will send a notification to the people who follow your page informing them that a live publication is scheduled).
If you haven't already done so, go add and configure your inputs.
As soon as you're ready, hit "Start publishing and record".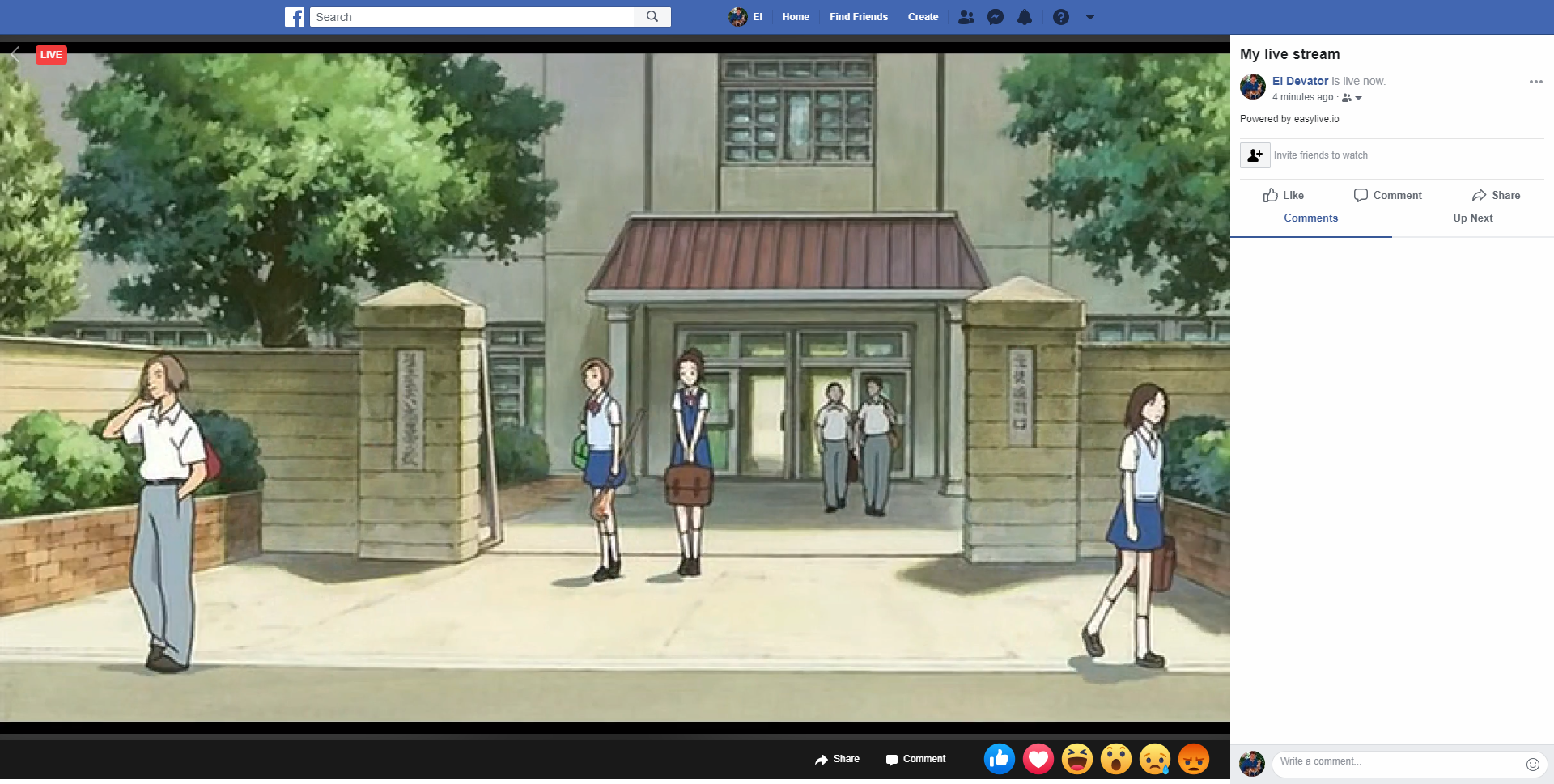 Have more questions?
Click here to head to our Knowledge base search engine.  
Can't find the right answer?
Contact the easylive.io Support team via our Live Chat.